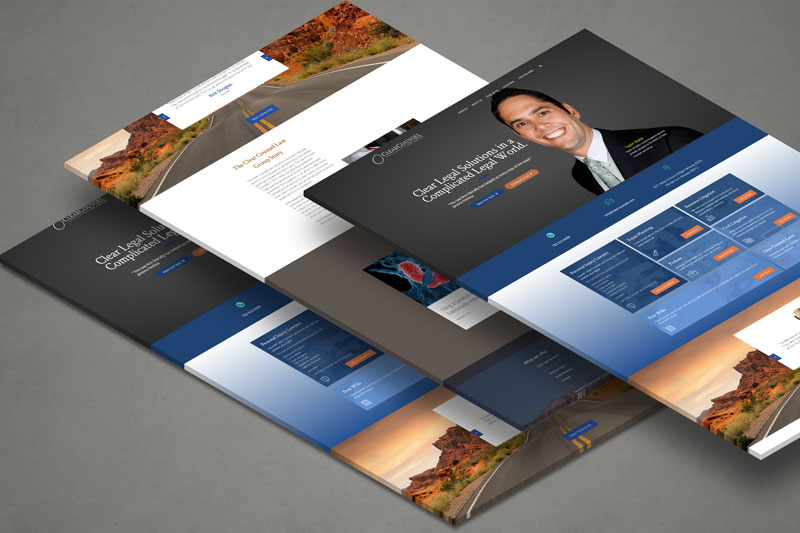 Clear Counsel Law Group returned for their second website from me 4 years after the first one I made. It's a pleasure to work with them and it was fun to have a budget allowing for more exciting features.
…A random attorney every time the site loads
The main thing they wanted was a random attorney to be featured front-and-center on the site every time the page loaded. This was accomplished with a custom slider and a template allowing for future lawyers to be added smoothly.
I also created a color theme based on their blue-grey logo colors, and a font package to be used in their print marketing. The old site included over 1000 blog posts which needed to be migrated and styled appropriately.
Wordpress, PHP, Photoshop, Illustrator, Adobe Color, Media Sourcing and Licensing, Photography Sourcing and Licensing, Site Optimization, Web Hosting, SEO, Content Writing, Internal Content Linking, Landing Page Creation, SEM, Adwords