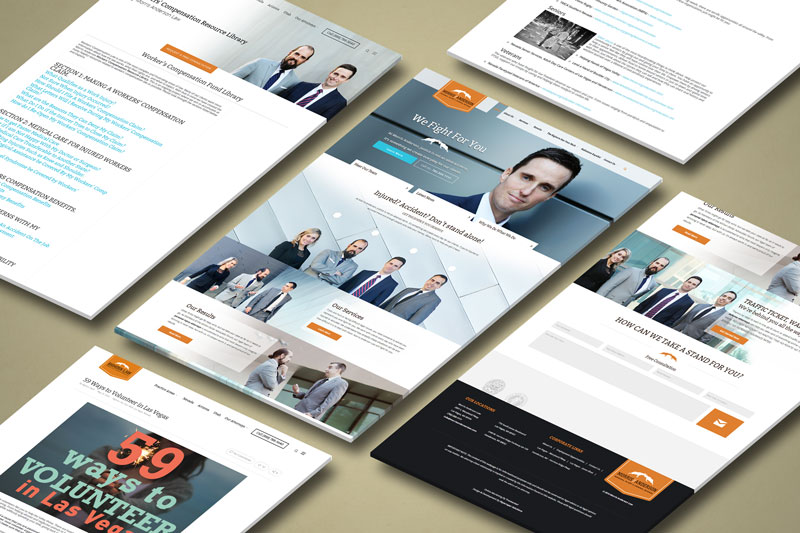 After winning an award for their original "Morris Anderson" website, the newly branded Bighorn Law wanted to make a major splash with their new branding and a whole new website.  This site would include more "punch" and more functionality. The site I made for them was the cover image for the Lawyerist's "Best Law Firm Website" competition that year.
Winner: Lawyerist's Best Attorney Website Competition
The site itself was majorly helped by some very dynamic photography work, a bright and polished feeling color palate, and great use of space. The site has been altered somewhat since we made it, but the structure, theme, and hundreds of pages of content are still there and still generating business.
Bighorn's site also included an "injury value calculator" and special sections such as a workers' comp resource library and more.
Wordpress, PHP, Javascript, CSS, Photoshop, Content Creation, Social Media, Adwords, Landing Page Creation, SEO, SEM, Multimedia Sourcing and Licensing, Hosting